Muscles2Meet is a biennial symposium for all PhD students working on neuromuscular diseases in the Netherlands, to get to know each other and the research field. Muscles2Meet is an initiative of the Prinses Beatrix Spierfonds, in collaboration with Spierziekten Centrum Nederland. The program is made by an organization committee of PhD students. The next edition will take place in 2024.
Muscles2Meet 2022 took place on June 10th and 11th at conference centre Woudschoten in Zeist. A group of around forty young researchers came together to get inspired and get to know each other and the field. The official opening for Muscles2Meet was once again graced by the presence of Her Royal Highness Princess Beatrix, patroness of the Prinses Beatrix Spierfonds. She attended the opening lecture and had a short meeting with several participants of the meeting.
Photos of Muscles2Meet 2022
Muscles2Meet 2022 took place on June 10th-11th. The photos can be found via the link below.
See the photos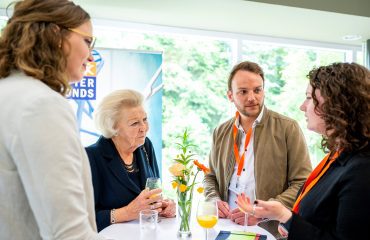 The program included amongst others:
A keynote lecture by prof. Annemieke Aartsma-Rus about RNA therapeutics.
Parallel sessions about big data, trial readiness and different aspects of a career in science:
– A story about starting a company as an academic scientist – Richard Jaspers, Amsterdam UMC & SoundTomics
– Trial design and trial readiness – Filip Eftimov, Amsterdam UMC
– "Once upon a time there was a PhD student…" – a story of becoming a group leader – Maartje Huijbers, LUMC
– Big data in muscle research: big opportunities, small steps – Peter-Bram 't Hoen, Radboudumc
Two interactive discussion sessions to get to know each other and discuss a neuromuscular career.
A dinner and informal evening program, followed by an overnight stay.
An insight into research from a patient's perspective.
Workshops on career development
The organizing committee of Muscles2Meet 2022 consisted of:

Esmee van Kleef
Radboudumc

Sander Oorschot
Amsterdam UMC



Simone van den Berge
Prinses Beatrix Spierfonds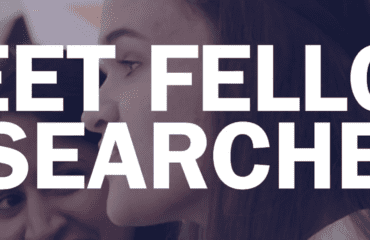 Muscles2Meet 2022
Watch the teaser for Muscles2Meet 2022.