Muscles2Meet, the symposium for PhD students was supposed to take place in June 2021. Unfortunately, we have had to postpone the highly interactive symposium to 2022 because of the corona pandemic. Instead, the Prinses Beatrix Spierfonds and MYOS, the network for young researchers of Spierziekten Centrum Nederland organized an exciting, one-time-only online event for young researchers on Thursday June 10th. 
"We are excited to offer an inspiring and fun afternoon for young researchers in these strange times"  – Simone van den Berge
Keynote lecture by Mark Post – Chief Scientific Officer Mosa Meat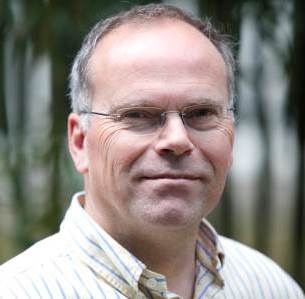 Cultured meat started in the Netherlands and is currently pursued by 60 companies across the world. It is based on cell culture, organoid formation or tissue engineering, but at a very large scale and extremely low cost. These conditions, in addition to some others, present significant technical challenges that can only be solved with a thorough understanding of stem cell (satellite cell) biology, metabolism and cell-matrix interaction. Not only rigorous optimization of existing processes but also novel scientific development is required to overcome these challenges. Consumer related challenges of a more ethical nature are also different between medical and food applications. The need for animal-component free culture of cells and tissues, abstinence of antibiotics and, for some consumers, genetic modification severely limit the solution-space available to developers of cultivated meat. At the same time, consumers are increasingly willing to accept alternative sources of meat, giving the field an appreciable tailwind. The huge potential for improvement and extension of applied tissue engineering for food, will make this a scientific endeavor for the next couple of decades, which will also benefit medical applications.
Click on the title to see the full description.
Option 1 - Presenting for funding committees
Option 2 - A taste of happiness
Option 3 - Shiny eyes: What is your drive?
Option 4 - Time management: What's new?
Option 5 - Behind the scenes at the Spierfonds
The event was free of charge for all young neuromuscular researchers. If you want to support the Spierfonds you can make a donation through this QR-code.